The final day of our holiday...
...we have one hour to see Kennilworth Castle before they close, so we go into crazed-tourist mode. We have exactly fifteen minutes to get to
the gatehouse
before it closes, and that's the exact time each child decides he needs the toilet-- of course, not all at once.
Our revolving bathroom break behind us, we run towards the gatehouse, open map flapping in the ice-chilled wind...
only to find the employee working the gatehouse must have a really hot date because she has locked that building up tight.
It's ok.
It

only

houses the last letter that Queen Elizabeth I kept (written to her by Robert Dudley) by her bedside until her death.

It was
only
just recently restored after a multi-million pound investment.
It is

only

the sole reason I convinced the Hubby that Kenilworth was indeed on our way home from CADBURY WORLD
(it
was
on the way home if you were planning to drive east on country roads before heading south).
I am undaunted.
Staring at me is majestic castle ruins, just beckoning for photos.
Within fifteen minutes of arriving,
the skies open up and
the rain begins to painfully slam us.
I knew my lens would get wet.
I knew the shot would probably be
rubbish.
I didn't care.
Welcome to England.




HaPpY HalLoWeEn!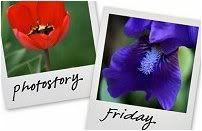 Hosted by Cecily and

MamaGeek