A conker.


Or Horse Chestnut, but you're going to sound real silly challenging someone to a game of "Horse Chestnuts". (The tree -- meant for sitting under with a good Jane Austen book --
I posted for WW
is a Horse Chestnut)
When we first moved here, we were lucky enough to gain as friends, a young married couple who had a good American friend that had lived here for a while (the husband served a mission in the U.S for two years as well), so they knew what to clue us in on.
One of the important things to know is how to play conkers.


What they didn't tell us was the techniques and how serious some people are about this game.
There are different variations and there are tricks to harden your conker to make it nearly indestructible. We gathered a few and had fun swinging our nuts at each other until someone's string broke. All good fun.
So,
just in case you're thinking about coming over for a visit
, you may want to do a little reading up on how to play this clever little game. I am serious about games. Any game.
I am not an angry player. I do not mind losing (I just enjoy playing, regardless who wins), but if I'm going to play, you can bet I am going to play my best. I am ugly in Risk.
See this board?
It's me slaughtering the family in the annual, "Let Mom run everyone out of the game and then leave the last guy to die a slow death in Monopoly, Risk, whatever" gathering. Usually held during the Christmas holidays. Nobody says Christmas cheer like Mom.
Anyhoo,
Conkers
. You have a chance. My only attempts to play were before I learned how to make my conker a lethal weapon.
Wikipedia explains the game:
The game
A hole is drilled in a large, hard conker using a nail, gimlet, or small screwdriver. A piece of string is threaded through it about 25 cm (10 inches) long (often a

shoelace

is used). A large knot at one or both ends of the string secures the conker.
The game is played between two people, each with a conker.
They take turns hitting each other's conker using their own. One player lets the conker dangle on the full length of the string while the other player swings their conker and hits.
Scoring
The conker eventually breaking the other's conker gains a point. This may be either the attacking conker or (more often) the defending one.
A new conker is a none-er meaning that it has conquered none yet.
If a none-er breaks another none-er then it becomes a one-er, if it was a one-er then it becomes a two-er etc. In some areas of Scotland, conker victories are counted using the terms bully-one, bully-two, etc.
The winning conker assimilates the previous score of the losing conker, as well gaining the score from that particular game. For example, if a two-er plays a three-er, the surviving conker will become a six-er.

Takers anyone?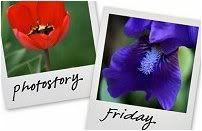 Hosted by Cecily and MamaGeek